Skip to Content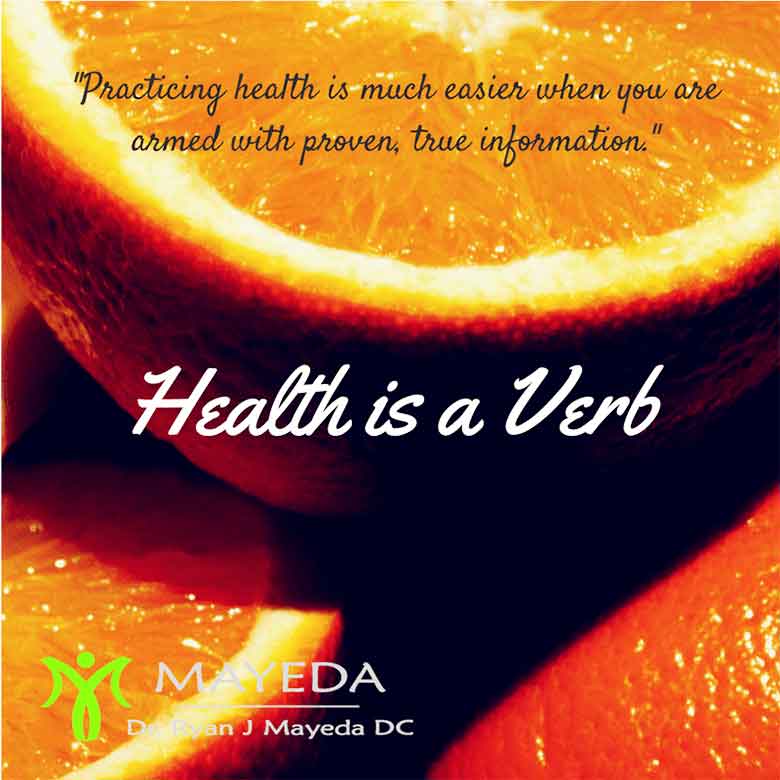 Some would say that 'health' is a passive thing that either exists in a person or doesn't. If a person feels good, then they are perceived to be healthy. If a person does not feel good, they are perceived to be sick. In actuality, health is a very active state of being! Experiencing health comes from practicing health. Practicing health comes from purposeful, mindful, informed choices.
Practicing health is much easier when you are armed with proven, true information. However, information on health is not going to just come to your doorstep, or be taught in school, or even be communicated by most health care professionals. YOU have to be proactive.
Practicing Health Includes:
*Regular exercise at least (more is better) 3x per week. Walk, run, do yoga, lift weights, climb stairs, do a quick HIIT (high-intensity interval training) workout.
*Eating fresh, real food (fresh fruits and veggies, grass-fed beef, free range chicken, wild-caught salmon, farm fresh eggs whenever possible – avoid boxed, prepared foods and foods containing additives. The fewer ingredients on the list, the better the product).
*Consume healthy fats such as coconut, coconut oil, avocado, grapeseed oil, flaxseeds, chia seeds, raw nuts, and nut butter, real butter (never margarine), whole milk (never reduced fat).
*Research healthy food choices, recipes, fitness, and HIIT workout information, etc… check out www.draxe.com and www.dailyburn.com learn as much as you can about healthy living.
*Maintain healthy thinking (I WILL, I CAN, I AM CAPABLE, I AM STRONG, etc…) rather than thinking that revolves around excuses (I can't do it, it costs too much, it's too difficult, I don't have time, etc…).
You are capable of taking your health into your own hands in so many ways.
YOU JUST HAVE TO DO IT. LEARN IT. PRACTICE IT. YOU CAN. YOU'VE GOT THIS.
REMEMBER, HEALTH IS A VERB. YOU HAVE TO BE THE ONE WHO DOES IT!