Skip to Content
Your Kids Are Ready For Summer…Are You?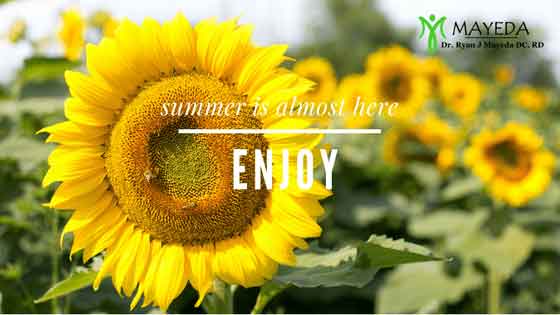 The end of May is approaching rapidly. You know what that means right? If you have kids in school, you are experiencing the end of the year craziness that hits hard and fast! If your kids aren't already out of school, they will be very soon! The kids are pumped for summer and we hope that you are too! Summer months in Colorado are short, so make sure you enjoy them while you can.
Here are a few free ideas to enjoy with the family:
Pick…anything! Find a farm with blueberries, tomatoes, corn, flowers, etc., and get picking! (Just make sure you're able to first!)
Visit a local Farmer's Market (If idea #1 doesn't work!)
Cook Outside Frequently! Go beyond the realm of burgers…try fish, chicken, and veggies! The kids might enjoy them more coming off of the grill!
Make S'Mores…need we say more? Nothing says S-U-M-M-E-R like S-M-O-R-E-S!
Camp-Out in your backyard or Camp-In and have a sleeping bag slumber party in your living room!
Visit a new park in your area every week! Kids love this!
Make fresh lemonade-then, if you're brave you can set up a lemonade stand!
Free Morning Movies at Cinemark (This one's not free-but it's $1 per movie or $5 for all 10 movies!) A very inexpensive way to escape the heat for a bit!
Have a Garage Sale-Easy way to make a little money and get rid of a little clutter!
Make Memories
Enjoy your summer, before we know it school will be back in session! Make the best of it!